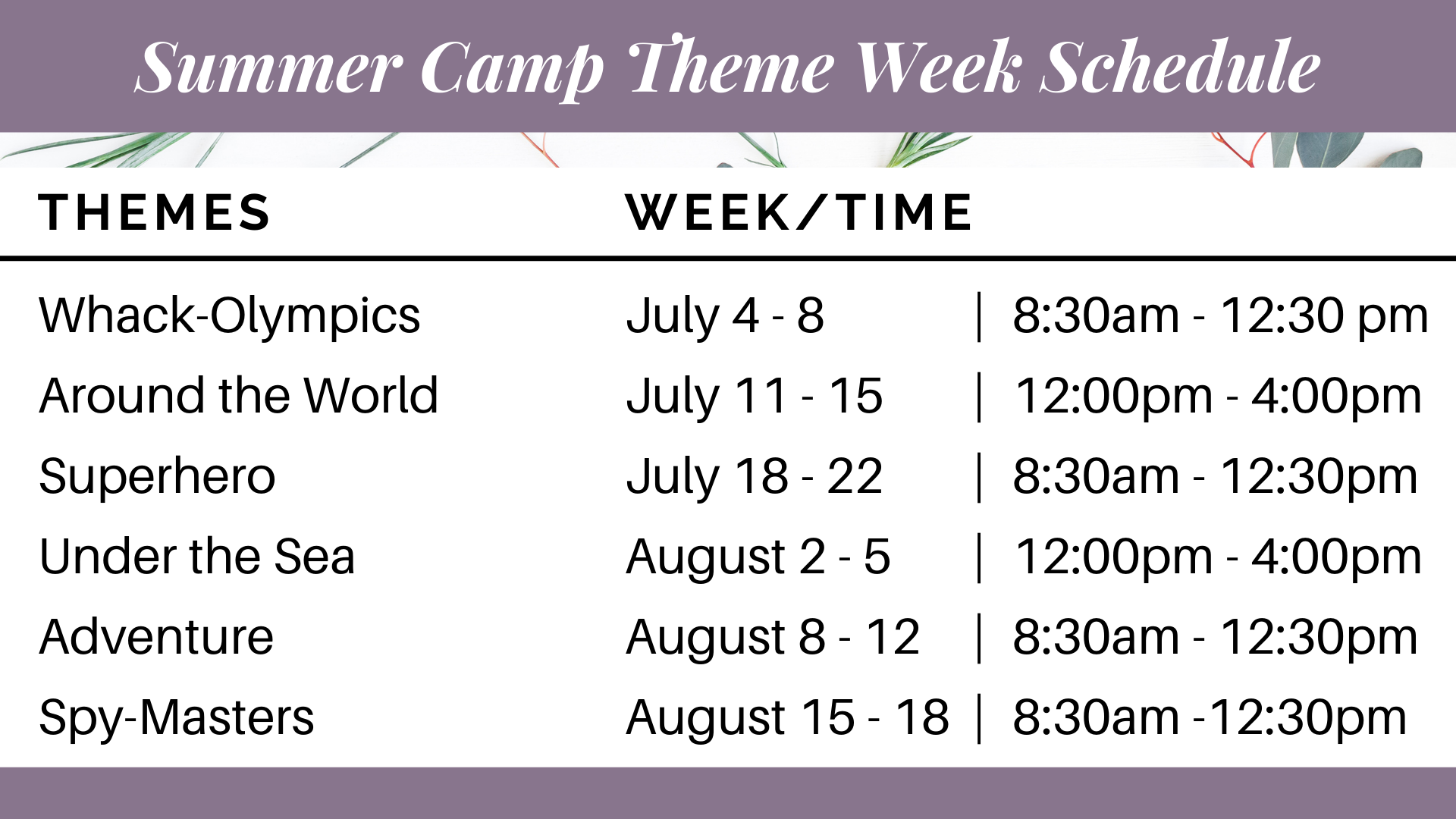 Summer Camps 2022:

Summer Camps are now accepting registrations for ages 5-11! The cost is $40-$45/camper.
If you'd like to sign up please contact us via:
Email: youth@hanwell.ca
Phone: (506) 450-4295
Whack-Olympics - $40
This camp is all about getting outdoors and roughing it. We are not afraid to get messy! We may be having a paint fight!

Around the World - $40
This camp is for kids with a competitive edge. We will be testing survival skills and team building! Think of two certain reality shows...

Superhero - $40
This camp is for those who want to save the world...or the Hanwell area. We invite campers to wear their favourite hero costumes!
Under the Sea - $40
This camp is all about the water. We will be at the Church playing water games! Friday will be splash pad day!

Adventure - $45
This camp will be spent in the great outdoors at Odell Park with a special treat on Friday meeting in Officers' Square and walking to the nearest ice cream stand!

Spy-Masters - $40
Calling all spy kids! This week will be filled with puzzles and missions to solve! Up for the challenge? Meet us at headquarters!